Founded and directed by Dr. Jean Gagnon, the Neuropsychology of Personality Laboratory (NPL) of the University of Montreal is interested in discovering the reciprocal influences involved in personality as well as the cognitive and cerebral processes in relation to the onset of impulsivity spectrum disorders and behaviors.
NPL's objectives:
Identifying the psychological mechanisms and risk factors resulting in the development and maintenance of impulsivity related behaviors and disorders;
Develop effective impulsivity spectrum measurement tools adapted to the specific clientele's needs;
The development of effective intervention methods resulting in increased impulsivity self-control and diminishing risk factors.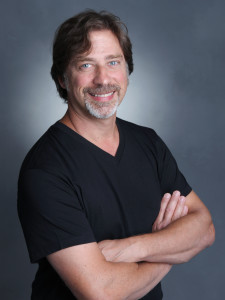 Jean Gagnon, M.Ps., Ph.D, is a clinical psychologist, neuropsychologist, as well as an Associate Professor in the University of Montreal's psychology department. His teaching area focuses on psychological evaluations in addition to personality theories. He is a regular researcher at the Centre de recherche interdisciplinaire en réadaptation du Montréal métropolitain (CRIR) as well as the Centre de recherche en neuropsychologie et cognition (CERNEC). In addition to being a professor and researcher, he is a member of the Ordre des Psychologues du Québec (OPQ), a member of the editorial comity for the Revue québécoise de psychologie, and for the International Society for Research on Impulsivity (InSRI).
Dr. Jean Gagnon has a dual training in clinical psychology as well as neuropsychology. He has practiced rehabilitation neuropsychology in addition to being a clinical psychologist in private practice for almost 15 years. He has also been a consultant for the Programme Régional d'Expertise Multidisciplinaire en Trouble Grave du Comportement (PREM-TGC) and trainer for the Société de l'Assurance Automobile du Québec (SAAQ). He started his academic career at the University of Sherbrooke in 2006 and has been at the University de Montreal since 2008. In both his academic career and in his research works, Dr. Gagnon uses a variety of different techniques including psychodynamic psychotherapy, cognitive-behavioral therapy, and clinical neuropsychology which he has practiced throughout his career.